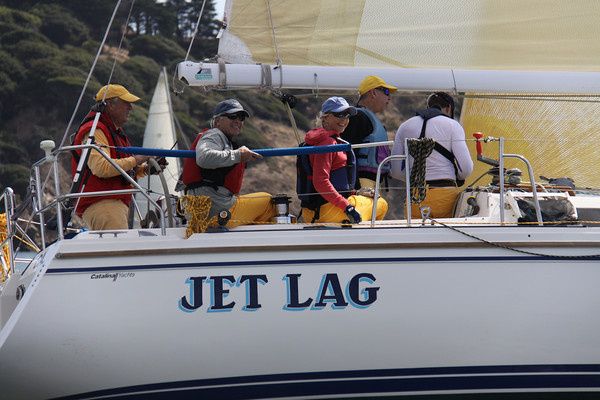 FIRM
Specializing in residential and hospitality projects for discerning clients, Knorr Architecture is a small boutique firm focused on providing full architectural services from schematic design thru final construction. Our client-centered approach to design results in imaginative, functionally planned living spaces with aesthetic solutions that respond directly to your individual vision and reflect the distinctive environment of your project site.
We handle each project individually with careful attention to detail, to required time schedules, and to your budget. In order to ensure quality service, we take on only 2 to 3 new homes a year.
Our History …
Knorr Architecture was founded in 1951 in San Francisco by Don Knorr, FAIA, and is now headed by Torin Knorr who joined the firm in 1995 and in 2000 located the office in downtown San Mateo to better serve the greater Bay Area.
Over the course of 58 years, the firm has received many prestigious awards, such as the Golden Nugget and Sunset Awards for Home of the Year, the AIASMC 20-Year Firm Award and numerous others. Torin's experience includes over 20 years of architectural services in the restaurant industry where he developed prototype restaurants around the country.
While working in Southern California in Montecito, Torin also designed and developed large estates for such Hollywood celebrities as James Brolin, Kenny Loggins and Paul Williams. Today, Knorr Architecture concentrates primarily on new traditional residential projects and on some residential remodels.
And – a Philosophy of Sailing …
As Torin puts it, "One of the reasons I love both architecture and sailing is that they have so much in common. The solution for winning a sailboat regatta involves more than having a quick boat, but having a team working together with unison, accuracy, talent and leadership. The same applies to designing a successful project."
"Each project, like each race, has a unique set of parameters – a challenging site, a challenging course, a unique style of home, a unique course, but the process for resolving each condition is the same. As the team leader I must understand the program or the course and communicate clearly to the team the tasks ahead. "
"Throughout the design process or race course you are constantly refining your position and strategies for the quickest and best results. Races are lost and projects fail when mistakes are made, period. I prepare for each project as if it were a race – understand the client's needs, know the limits, but push the creative limits to an end result that surpasses the original vision and goal."
This is why I always ask…" Want to go for a sail?"
Here you will find interesting articles and images regarding art and architecture
To view our facebook page please visit
www.facebook.com/KnorrArchitects
Torin Knorr
prinicipal Knorr Architecture
California Licensed Architect C24147
San Luis Obispo Polytechnic University School Of Architecture
Torin Knorr Interior Design and Construction 1971 -1990
Clients
Famous Pacific Fish Company,nationally
Elephant Bar and Restaurant, nationally
Red Robin International, nationally
30 + individual restaurants in San Luis Obispo, Santa Barbara, and San Francisco
Servered as President and Board Member of the San Mateo County American Institute of Architects
San Mateo Coastside Design Review Board Commissioner 4 years
City of San Mateo Planning Commisioner 8 years
Member of the Board of Directors Coyote Point Yacht Club
Board member SF Leukemia and Lymphoma Society
Knorr Architecture 1990 - present
Referrals
"Dear Torin, I just wanted to drop you a note saying how lucky I feel to have you in my life and involved with the "birth of my home".As I've said, I can't image doing this without you. As with any large and important part of your life, I've discovered that building a home also has rough spots. I want you to know that you make getting over those rough spots really easy.
Although this house is my home, I know that iit is also your's and Mike's and Phyllis'. It is my greatest hope that our friendship continues to grow and that you spend many, many hours of love and fun in this house - long after it is done.
Thank you again for your support, perserverance and friendship. And Thank you, thank you, thank you for my beautiful home.
Lisa Vellequette.... aka " Casa Lisa"
"Torin is a very talented architect, wheter he is doing classical residential designs or contempoary to modern. He listens carefully to the client, giving the client what they need, bit also much more than they realized they wanted. Very good with all trades. He collaborates well with the interior designer and the other members of the design team. The clients love him!"
Jane Antonacci, Principal, Jane Antonacci Interior Design
"I had great pleasure working with Torin on a large home in Los Altos Hills. The project turned out absolutely beautifyl. I would recommend Torin as he is highly creative, out of the box thinker and a detailed thinker. It would be fantastic to be able to work on another project with in the future."
Tammy Feddersen, Principal, Tammy Fenddersen Design
"Torin is the ultimate creative architect - he will focus on every detail until it meets his vision. I have seen Torin work on a number of projects over the last 7 years, each project surpasses the previuos.
Torin is organized, efficent,extremely competent and has an excellent rapport with people to get his vision realized."
Robert Hu
"Torin does maticulous work with specail attention to deatil." Stepen Macie, Owner, Macie Engineering
"Torin is exceptionally bright, discerning, and collaborative. Being both an Architect and a General Contractor has allowed him to be both very creative yet practical. I have worked with Torin on more than 5 restaurant concepts over a 15 year period and he is an Operation's guy dream."
Chris Stark
"For eight years Torin and I worked together on the San Mateo Planning Commission and he brought a wealth of talent to our team of five. His insight and passion helped bring a better product to the table and it was reflected into the community. It wasa pleasure serving with Torin."
Frederick Hannsson, Assist. Dir. of Finance, Stanford University.